J&L Equipment & Attachments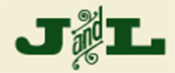 We are Jadon and Charlene the owners. We purchased this family business in 2006 from our brother-in-law Jerry Miller.
<br><br>
In 1987 he collaborated with a local farmer in St. Thomas, PA and the first J&L Haysaver was built. For the next 24 years J&L has worked closely with farmers to manufacture numerous designs and sizes to meet as many unique needs of farmers as possible.
<br><br>
Jacob Stoltzfus is the main shop foreman and welder where the feeders are built in Dry Run, PA. With 20 years experience building feeders he is our go to guy when we need a new or custom design.
<br><br>
Marie is our secretary and takes care of the orders at our office in Somerset, PA. She has been with the company for over 10 years and is the one you will talk to when you call.
<br><br>
Our goal here at J&L Haysavers is to build a quality feeder that saves as much hay as possible and lasts many years for a reasonable price. We consider the J&L feeder to be one of the most rugged built, hay saving feeders in the industry. If you decide to try one, you can be sure your getting a high quality feeder that will pay for its self in a very short time.