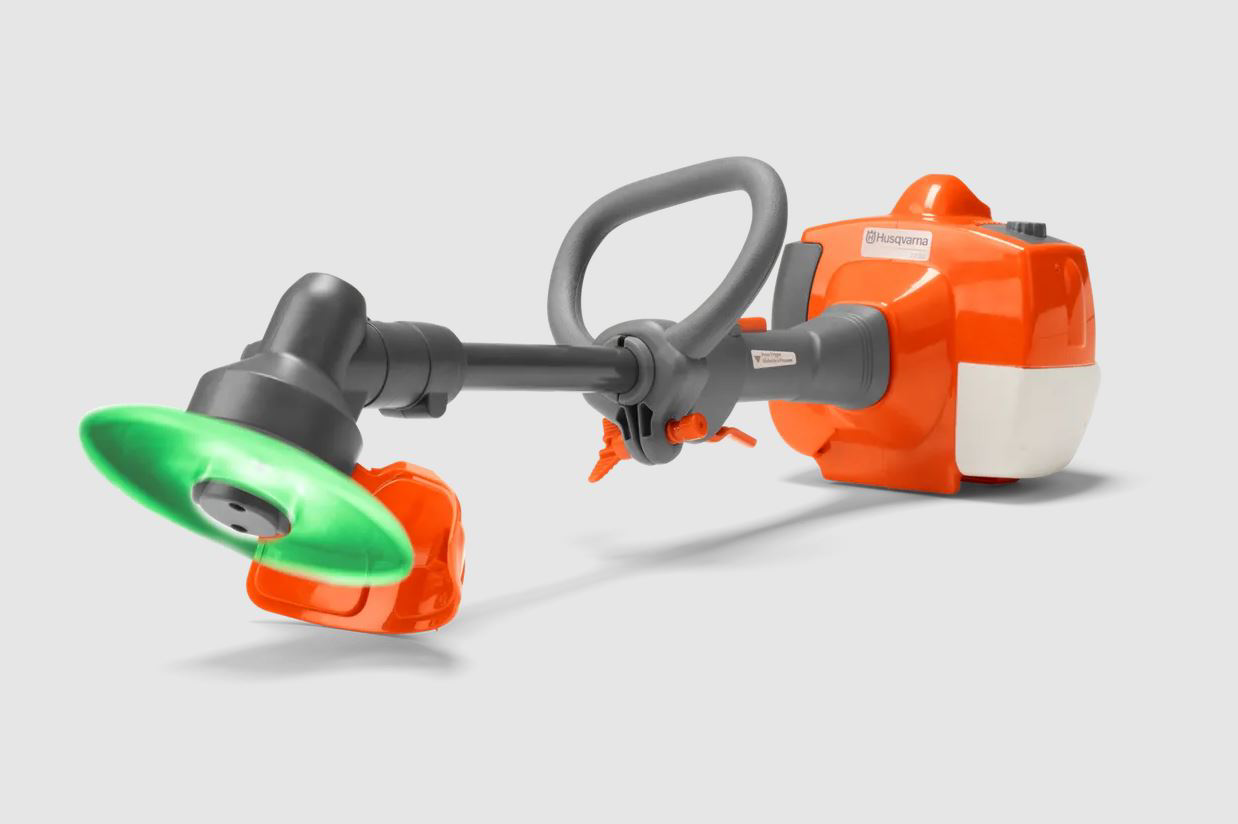 Husqvarna #585729102 Husqvarna 223L Toy Weed Trimmer
$30.44
Looks like a real Husqvarna 223L Trimmer!
Ages 3 and up.
Makes trimmer sound and cutter has green LED's that light up and rotate when trigger is pulled.
The Husqvarna toy collection is modeled after some of our most popular products.
They look and sound just like the real thing!
These toys make great gifts (for young and old) and are great collector's items.
Toys meet all required toy standards for the United States.