Our Mission
To Messick's staff, simply making a sale is secondary to the goal of providing the customer with the correct solution to get the job done.
We strive to provide customers with a broad selection of new and used equipment, parts and service with an emphasis on quality and dependability. Messick's philosophy is to work with credibility, honesty, integrity, and courtesy, because a sincere relationship with you, the customer, is important.
Messick's is a dealer for over 250 brands of equipment in the agricultural, construction, and lawn and garden industries including Case IH, New Holland, Miller Pro, Kubota, Woods, Apache, Newton Crouch, Cub Cadet, and Stihl.
The Beginning
Messick's beginnings go back to November 26, 1952, when two brothers, Marlin and Merville Messick broke ground and erected a new building along route 230, three miles north of Elizabethtown, in Lancaster County, Pennsylvania. The dealership officially opened on February 1, 1953 with Marlin as the shop manager, and Merville handling both the sales and parts departments. Two years later a full time salesman and one additional mechanic were hired, and in 1962 an addition was built onto the existing building, housing a showroom and additional parts area.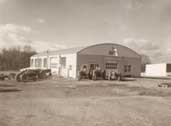 Moves to Elizabethtown
In 1976 the successful Messick enterprise once again outgrew its shell, and a new 21 acre site was purchased at the present location along Route 283 at the Rheems Exit, Elizabethtown. The new facility provided 7,200 square feet of shop space, and 6000 square feet of showroom display area. Messick's celebrated its grand opening in February of 1977, exactly 25 years after first opening its doors. The Elizabethtown location underwent several expansions in the following years adding parts storage, shop space and warehousing.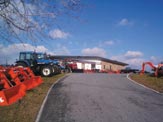 First Expansion
In 1996, Messicks opened a new facility located along Route 30 in Abbottstown, York County, Pennsylvania. This facility was then built on to in 1999, giving Messick's over 43,000 square feet of showroom, warehouse, and shop space.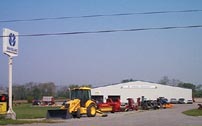 Growth of Kubota Products
In early 2005 Messicks expanded the Elizabethtown location to overtake an adjacent car dealership. The new Outdoor Power building provided much needed space for office staff and room to display tractors and other equipment from Kubota's growing product line.
Aquires Peterman Power, Lancaster Tractor and Sweigard Bros.
In 2011, Messick's footprint exploded with the acquisition of three neighboring dealerships. Lancaster Tractor and Equipment, Sweigard Bros New Holland of Halifax PA and Peterman Power of Carlisle, PA. This gave Messick's a 4th Kubota location, as well as access to the eXmark and simplicity lines.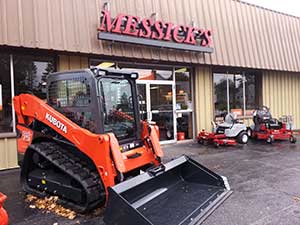 Poised for Growth
2013 was marked by a major renovation of the Elizabethtown facility. Construction was completed on a 40,000 sq/ft shop which allowed serving of multiple pieces of large equipment. The former shop space was renovated and houses nearly a mile of parts bins with 2nd floor offices. The added capacity enables Elizabethtown to act as a hub for the other locations with resources distributed daily via a route truck.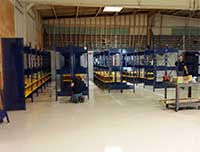 Acquires O.C. Rice and R&W Equipment
In 2014 Messicks struck deals to acquire O.C. Rice of Biglerville and R&W Equipment of Carlisle. The former Peterman location was merged into R&W's much larger facilities. After realizing the efficiencies of renovation at Elizabethtown, further investments were made at all stores to provide the best customer experience possible.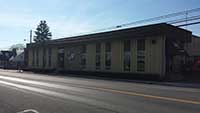 Recognizing congestion at Elizabethtown
Decades of growth at Elizabethtown began making it difficult to continue innovating while upholding the level of service provided by our hub store. Elizabethtown had been expanded from 16,000 sq'ft (1971) to over 100,000 (2013) and local planning and regulatory requirements left no further options for growth. Shortly thereafter in 2018 land is purchased 6 miles away in Mount Joy and planning for relocation begins.
Elizabethtown relocates to Mount Joy
Construction begins in January 2021 on new hub store location. A fresh start allowed modernizing operations and creating a more customer friendly environment. Despite the ongoing pandemic, occupancy and operations begin just 11 months later.