Cub Cadet 1604, 1606, 580, 582, 2050598U, 582, 1604, 144-582-399, 145-582-399, 142-582-399, 142-582-100, 143-582-100, 144-582-100, 205-0582, 1606, 145-580-100, 144-580-100, 143-582-399, 580, 143-580-100, 142-580-100, 146-580-100, 2050599U, 2050596U, 2050582U, 2050583U, 145-582-100, 146-582-100 Parts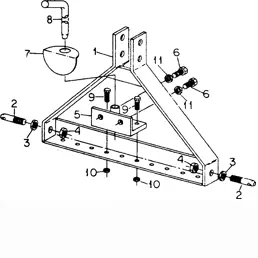 Index
PREVIOUS
DIAGRAM
NEXT
DIAGRAM
Print PDF
Share
Shop Frequently Purchased Parts
Job Quantity is the number of times this part appears on this diagram.

Depending on your situation, you may not need to replace them all and could order less.
This part has been discontinued. We allow the ordering of discontinued parts because Messick's has several places to source these items after the manufacturer has ended support. Inventories in these warehouses are not available electronically. We encourage you to place an order, and we will do our best to locate the parts you need.
WHAT ARE YOU WORKING ON TODAY?
Search the catalogs for specific equipment.



















Currently searching parts for:
None
Choose from your equipment:
None